Why the Ai Due Laghi?
Some reasons why you should visit the farmhouse Ai Due Laghi
The farmhouse Ai Due Laghi is a unique place with many distinctive features. During your stay, you will enjoy:
a true oasis, rich in nature and magic
a convenient location to easily reach Ferrara, Comacchio and Ravenna
history, nature and gastronomy of our beautiful Italy to discover
comfortable accommodation in apartments and rooms
good cooking with local produce
pleasant relaxation, silence, nature and a wellness centre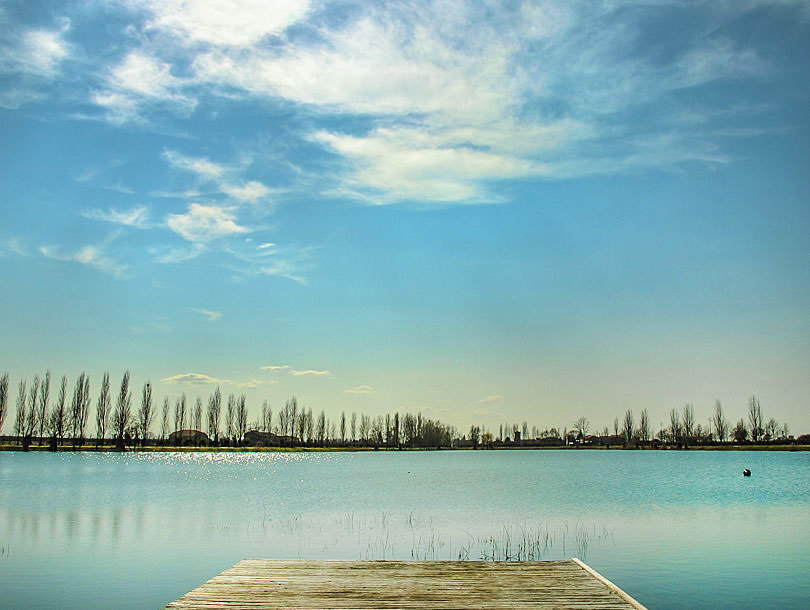 An oasis of nature and history
A special place to see, enjoy and live at 360 degrees
Recensioni dei clienti
"Relax autunno"
We stayed at the farmhouse for two days... how beautiful... the peace and the nature surrounding you make you live your holiday in total relaxation... we have fished... gone around with the pedal boat... eaten... and left the place regenerated! The staff was very helpful, the farmhouse very typical... the lot very nice!
October 11, 2016 - Tripadvisor
"A friendly lunch in the middle of the green"
Sunday lunch in this farmhouse in the open countryside of Ferrara. Great food, plentiful dishes and a quiet location, perfect for relaxing, strolling by the lake, or spending pleasant hours with your loved ones.
September 21, 2016 - Tripadvisor
Really relaxing
A great place for those looking for relax, perhaps in the company of their 4-legged friends. The restaurant is also great, with plentiful and tasty dishes. I will certainly be back, even because in the two lakes you can fish (carp-fishing and spinning).
August 28, 2016 - Tripadvisor
An oasis
A true oasis of peace in today's chaos, a place where you can relax for a while and reload, swimming in a natural lake, between fish and ducks, rowing on canoes to discover nature, and then relax and eat delicacies in the restaurant.
August 20, 2016 - Tripadvisor
"Due Laghi Wellness Centre"
I review the Spa because it is the only part of the facility that I have tried. I must compliment Anton, who managed to get an enjoyable place, with proper regulation, and with spaces not too small. It is a shame that it is open in days and hours a bit difficult for me, otherwise I would go more often. Special note: they have the only sauna with wood-burning stove, as in the old tradition, that I believe exists south of Meran. Well done.
December 11, 2016 - Tripadvisor