Fishing
At the farmhouse Ai Due Laghi for an exciting and relaxing fishing day
At farmhouse Ai Due Laghi near Ferrara we safeguard the water so to ever have an healthy ecosystem rich of any kind of fishes. We are the ideal place to taste the pleasure to have a fishing day or simply to relax by the lakes banks.
The Lake Alba
The Alba Lake, due to its clear waters, is the ideal habitat of healthy and lively carps, of different sizes, and also of pikes and perches. Around the lake one finds 24 comfortable and big posts, spacious WC and showers, restaurant (also delivery), accommodations for fishers and partners.
Since May one can also find sturgeons.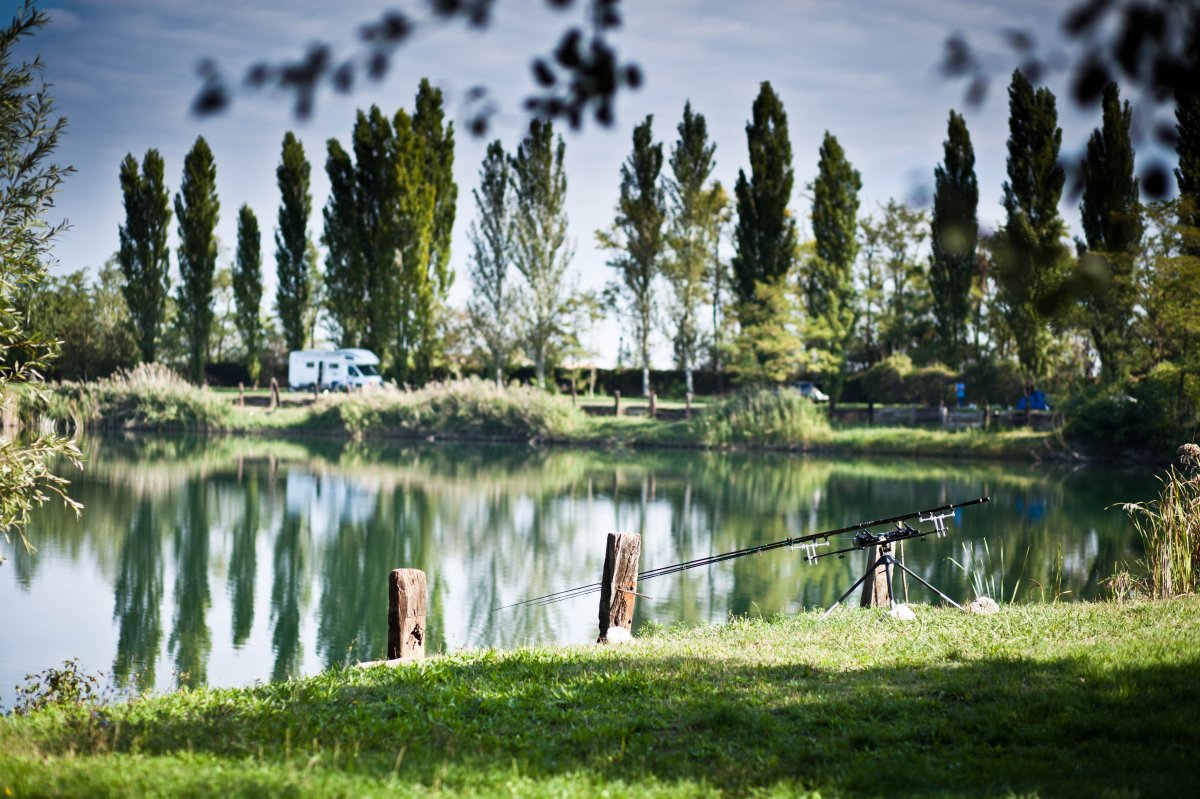 Fishing at farmhouse Ai Due Laghi is just Catch and Release, no-kill, and you need a Registration Form.
Registration form € 20,00 (including the first complete day of fishing).
Price List
All day € 15,00
Half a day € 10,00
Night € 5,00
New Registration Form
Download format and send it filed to info@aiduelaghi.it or consign it directly to reception where you will receive your Registration Form.