Ceremonies and events
The right setting for your events at the farmhouse Ai Due Laghi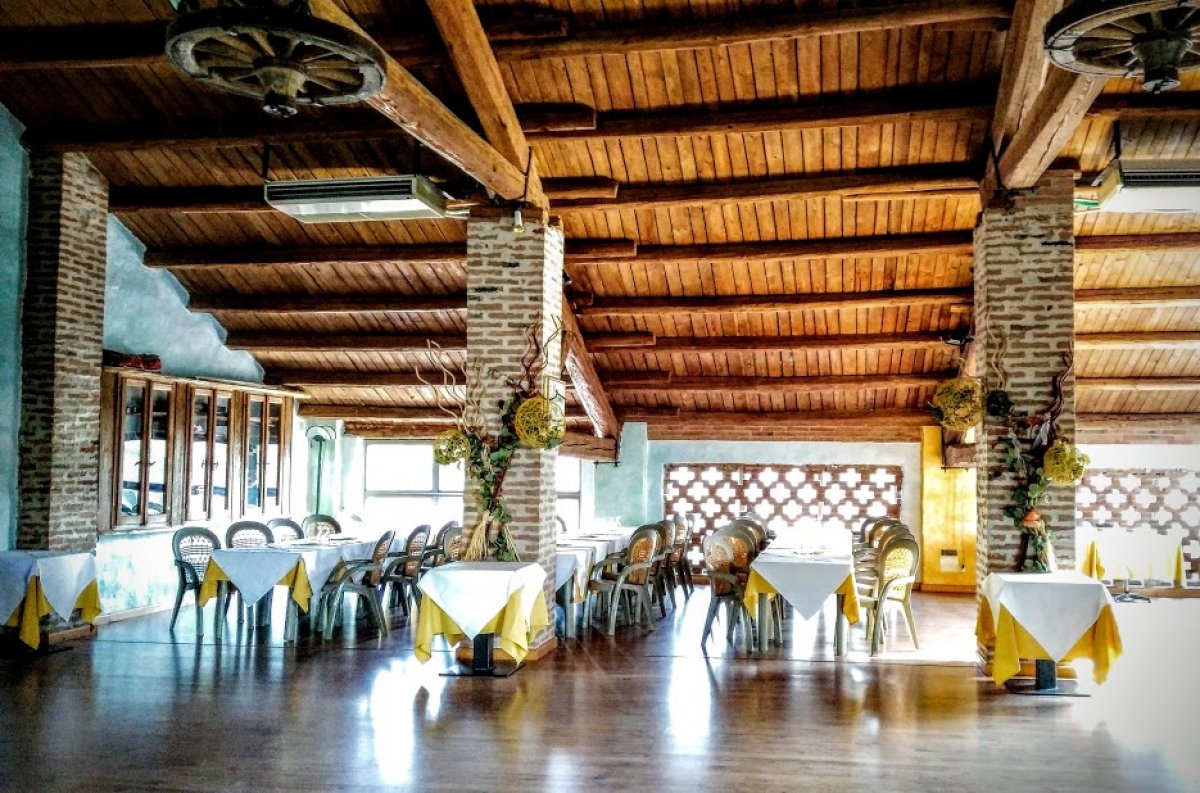 Ca' Longa
The old barn (about 80 m2)
Decorated, isolated, polyvalent, with stony floor, heated, with mezzanine (18 m2) and outdoor extended areas.
It is the ideal place for various type parties (birthday, baptism, degree ceremony, and many more), and also aperi-cena, stages, courses, seminars, and so on, with and w/o buffet.
Rentable also for self-organized events.
The restaurant and the dehors
A rustic and family ambient
The restaurant (about 100 m2) is a rustic and family ambient, friendly, with Wi-fi and Hi-fi.
The ideal place for lunch and dinner and, during the week, for courses, seminars, conferences and many more.
The dehors of the restaurant (about 500 m2), with baladur (aboutn 80 m2), under the century-old tillias, offers a relaxing and romantic atmosphere for lunches and dinners, parties, meeting, and many more.